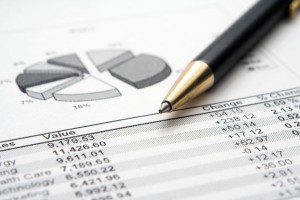 MidMarket Capital is a Merger & Acquisition business broker firm specializing in providing sell-side services to entrepreneurs and lower middle market corporate clients in a variety of industries. The firm counsels our clients in the areas of business sales and divestitures, responding to an unsolicited offer to buy, preparing the business for sale, valuations, corporate expansion and growth strategies.
Divestiture Services
MidMarket Capital helps owners execute an exit strategy and realize full value in their business sale transaction by implementing an organized and thorough marketing campaign with limited time commitment from the owner and/or management. This includes:
Analysis of the value of the business;
Preparation of a comprehensive offering memorandum;
Identification and confidential solicitation of likely acquirers; and
Negotiations with prospective acquirers.
Approached by an Unsolicited Offer to Buy Your Business?
This is a critical step in a surprisingly large number of business sale transactions. Buyers are attempting to buy your company at a bargain with no competition. How you handle this could result in either realizing your dreams or becoming entangled in the buyer's discount buying process. Please contact us for a free consultation if this happens to you.
Acquisition Services
MidMarket Capital works with corporate clients interested in making strategic or financially based acquisitions, private equity groups interested in portfolio acquisitions, and management groups who are acquiring the business they operate. MidMarket Capital will generally be the quarterback of the client's team of advisors. We advise our clients on:
Preparation and distribution of a strategic Expansion Plan;
Developing an Acquisition Profile;
Prepare and conduct confidential strategic searches;
Qualification and valuation of the target business;
Negotiation of the purchase;
Financing negotiations.
Minority Shareholder Issues
MidMarket Capital has assisted family businesses with issues involving second and third generation family members who have received minority stakes in a family business but do not actively participate in the management of the business. We seek to unlock fair value for their shares which is generally far in excess of what might have been filed with a gift or estate tax return business valuation.