SaaS Dealership Scanning, Archiving, and Document Management System
"For more than 30 years I have been CFO for a family-owned group of companies in the Gresham, Oregon area. At our peak we employed more than 160 employees and had more than $150 million in sales. Our company was founded by entrepreneurs. and we started or purchased half a dozen companies. Over time, we began to sell them, some on our own, some through a broker. One broker, Dave Kauppi of Midmarket Capital, met or exceeded our expectations.

• He helped us to understand the value of our business, and how it would be evaluated by prospective buyers.
• He pitched our company, Scan123, to dozens of qualified buyers.
• His efforts resulted in five clear offers from qualified buyers.
• He coached us on how to evaluate and respond to each of the offers.
• He prepared us for some of the negotiating techniques that the prospective buyer might employ.

For software businesses, Mr. Kauppi has established himself as the "go to" expert for SAAS businesses. We encourage you to consider him if you decided to sell your SAAS business. Please don't hesitate to contact me if you wish to discuss this reference or our experience with Midmarket Capital." William Leslie former CFO OAC, LLC dba SCAN123
Delivery Biz Pro a SaaS Delivery Software Company
"We recently completed the sale of our company. We are very pleased with the outcome and wanted to write you to express our appreciation for your guidance as we negotiated our letter of intent and our counter proposals to the buyer. Your Letter of Intent Consulting Service was just what we needed after receiving a very detailed and complex LOI from the buyer. Once we engaged with MidMarket Capital we sent you the offer letter and within several hours you sent back a red-lined version with comments and explanations.

We followed that up with a conference call where we discussed our desired outcomes and how to best structure our counter offer to give us the best possibility of achieving our optimal deal structure and value. After some back and forth discussions and deal revisions, we agreed to counter sign our offer letter and begin the due diligence process with the buyer. With your help, we felt confident that we received an excellent closing transaction value with an earnout that we had a high degree of confidence would pay out at 100% of anticipated value.

For several hours of consulting service we feel you returned tremendous value to our transaction. Thank you" Erick Prohs Co-Founder and CFO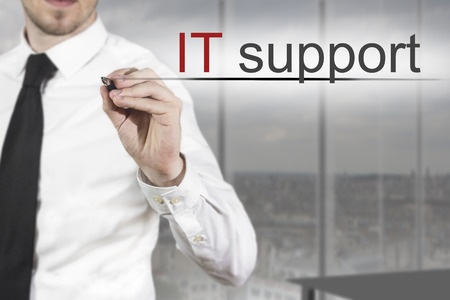 Small Business Systems of New England
"As I reflect on this process, I am glad that we had MidMarket Capital as our advocate in representing Small Business Computers of New England to the market.  I really appreciated that you understood and defended our commitment to both our employees and our clients to the companies that made proposals. MMCA pursued hundreds of industry and strategic buyers and we feel that the transaction was completed with the best buyer." Gene Calvano, President, Small Business Computers of New England, Inc.
"As a consultant who matches business owners with intermediaries, I get to speak with and deal with a large number of brokers, M&A advisors and investment bankers. I hope that puts into context what I am about to say about Dave Kauppi. MidMarket Capital are recognized experts in what they do. I have never had a client I've referred to Dave Kauppi come back with anything less than a glowing testimonial about Dave's expertise, capabilities and approach. If you're looking to sell a technology business in the US, and want to maximize your chances of sale and maximize the price you achieve, use MidMarket Capital." Clinton Lee, Founder, UK Business Brokers.
"I am very happy with the outcome and feel that our company and our team have been matched with the company that is the best fit. Your process exposed us to hundreds of healthcare information technology buyers and resulted in the best terms and price for our sale." Jerry Iverson, President, Healthcare Decision Systems, Inc
"MMCA understood our business and our market while presenting us to a large cross-section of qualified buyers. We were impressed with your experience in the deal making process, deal structure, and the negotiating process. Of particular importance to us was your commitment and passion to fight for our transaction value.

When we decided to seek an acquisition, we knew that we would need some help. We had no idea how grueling and complex the process would be. We are very appreciative that MMCA was our partner in this journey.

We would highly recommend MidMarket Capital Advisors to represent software and information technology owners that are seeking to sell their company."  Neil Morgan, President, BrightStar Partners, Inc
"Since MMC led the negotiations, we were able to preserve a great working relationship with the buyer.  Most importantly, your leadership in the overall acquisition process allowed the VSA team to focus on our Clients and not the hour-to-hour gyrations of the deal.  Your team was always straight and direct which is very important to me.  Lastly, you earned my implicit trust and confidence.  I never doubted that my "safety net" was always in place and our best interests were top priority.

This project was not simply selling a company.  For us, you crafted our futures and we couldn't be happier with the results!!!"  Ann Van Slyck, RN, MSN, CNAA, FAAN, Chief Executive Officer. Van Slyck & Associates.
"I want to thank you for your efforts in the sale of our business. Our attorney originally recommended you because he knew of your experience in selling smaller technology companies. In retrospect, I now appreciate how important that was in us achieving our desired outcome. Thanks again."Rod Hart President, Advantage Health dba Flexistaff"
"We had been looking for an M&A Partner for almost three years prior to engaging MidMarket Capital with very little result. In less than 30 days after engaging MidMarket Capital there was a letter of intent on our desk and the acquisition was completed 90 days later. We highly recommend MidMarket Capital, Dave Kauppi and Brad Kirkpatrick without any reservation." S.C. "Bob" Austin, Jr., President A.E. Finley & Associates, Inc. Raleigh NC
"I am pleased to recommend Dave Kauppi and MidMarket Capital for an M&A assignment. Our transaction was recently concluded and the outcome has completely met our expectations. I believe that MidMarket Capital found the best buyer for our company and facilitated realization of the best value the market had to offer." .Jim Leineweber, President, The Systems House Des Plaines, IL
"We grow our business both organically and through strategic acquisitions. We find that when an experienced M & A advisor represents the seller it increases the likelihood that a transaction will be successfully completed."  Karl Straub, Senior VP and General Manager, PER-SE TECHNOLOGIES Resource Management Business Unit – Hospital Services Division, Alpharetta, GA  (Buyer of a MidMarket Capital represented company)
"I wanted to drop you a note to congratulate you on the closing of the sale of Flexestaff to PER-SE Technologies. I had originally recommended you to Rod Hart and your results have reinforced this recommendation. You got our client a very generous deal. Your knowledge of the technology market and intelligent deal structure contributed to this positive outcome."  Craig McCrohon Partner Holland & Knight, LLP, attorney for our client.
"I would recommend MidMarket Capital for representing software and services companies that are looking to maximize their value through a sale to a larger strategic company." Chandru Devaraj, President Interim Global Technologies, Overseas IT Outsourcing Firm