To schedule a free initial consultation please click on https://calendly.com/davekauppi/loi-consulting-initial-free-consultation
Due diligence is an exhaustive exercise with a great deal of resource from both the buyer and the seller invested in the process. Not only is it a large resource drain, but the buyer learns all of your company's secrets including strategy, pricing, customers, suppliers and other important proprietary information. Why would you go through this process without understanding the terms and conditions of your potential sale to the buyer once that process is completed?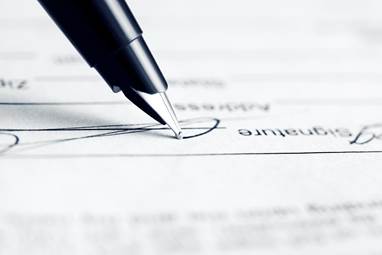 The purpose of a letter of intent is to define the economic terms and conditions that apply to the pending business sale if the due diligence results in no material differences in the condition of the seller's business. In simple terms, it means that if I go over your books and records in great detail and I verify that everything you had previously presented checks out, I am willing to pay you X dollars for your business under the set of Y terms. Below is a sample Letter of Intent.
Mr. X. X. Last Name
Address 1
Address 2
City, ST Zip
PERSONAL & CONFIDENTIAL
Re: Purchase of Assets of ABC Corp.
Dear Mr. Last Name:
The purpose of this letter is to set forth the general terms and conditions of the proposed purchase by NEWCO, a corporation ("Buyer") of substantially all of the assets of ABC Corp., an Illinois corporation ("Seller").
Purchase and Sale of Assets. At the Closing (as hereinafter defined), Buyer will purchase all of the assets including accounts receivable but not cash on hand and rights of Seller, including all real and personal property, contract rights, patents and intellectual property. All of the assets to be purchased are referred to below as the "Purchased Assets."
Liabilities. Buyer will assume no liabilities of Seller except the following ("Assumed Liabilities"):
The obligations of Seller arising under purchase orders from the Seller's customers in the ordinary course of business, sales orders issued to Seller's suppliers in the ordinary course of business, leases of personal property.
Purchase Price. As consideration for the Purchased Assets, Buyer will assume the Assumed Liabilities and will pay to Seller the amount equal to the following: ___________________ ($__________) dollars (the "Purchase Price").
Payment is to be made as follows: $ ___________in cash at the Closing, and the remainder by delivery of the Buyer's promissory note in the principal amount of __________
The _______-year _____________ interest bearing note at the Prime Rate on the date of Closing will be issued by BUYER with interest paid quarterly and principal paid as a balloon payment at the end of the seven year term.
Employment Contract. Buyer and Seller will enter into an employment agreement which will provide for employment as Consultant and provide Seller with an annual salary of ___________ and such other normal fringe benefits as shall be mutually agreed upon and set forth in the employment agreement. In addition to the base annual salary, Seller will receive ___% commission on sales in excess of $ ______________. The employment agreement will be for a three-year term. Basis of commissions shall be mutually agreed upon.
Recognizing that Mr. Last Name is a valuable resource to the well being of the ongoing business of SELLER, BUYER expects his daily cooperation as part of the total purchase price for at least the first six months after the closing. The employment agreement will require a minimum of _____ days and a maximum of _____ days per year.
Conditions. The purchase and sale of the Purchased Assets contemplated by this letter of intent will be subject to terms and conditions customary to transactions of the type, including, without limitation, the following: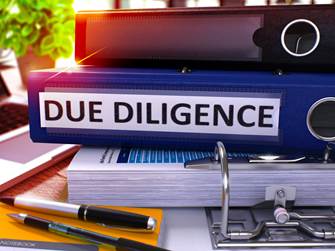 No change occurring prior to the Closing which materially and adversely affects the Business, Purchased Assets, financial condition, and prospects of Seller; Completion of Buyer's examination of the financial condition, properties and business of Seller which examination shall not have revealed the existence of any fact, matter or circumstance which in Buyer's judgment could materially and adversely affect the Business;
Buyer obtaining financing for the purchase of Purchased Assets at terms which are acceptable to the buyer; and
Both parties agree to a Definitive Purchase Agreement.
Complete Access. Following the acceptance of the letter of intent by the Seller until the Closing, Seller will give to Buyer and its representatives complete access to all of its books, records, financial statements and other documents and materials relating to the Business and to Seller's customers and suppliers.
Confidentiality. The information furnished by Seller to Buyer and its employees, advisors and consultants pursuant to Section 6 shall be subject to the provisions of the confidentiality agreement. Until the Closing, Buyer will at all times hold and cause its employees, advisors, and consultants to hold in strict confidence all confidential documents and information concerning Seller which have been or will be furnished by Seller to Buyer or its employees, advisors and consultants in connection with the transactions contemplated by this letter of intent.
If the transactions contemplated by this letter of intent are not consummated, regardless of the reason therefore, such as confidence will be maintained by Buyer, except to the extent such information (a) was previously known to Buyer prior to disclosure by Seller, (b) is in the public domain through no fault of Buyer, (c) is acquired by Buyer from a third party not known by Buyer to be under an obligation of confidence to Seller, or (d) is required by law or legal process to be disclosed.
Such documents and information will not be used to the detriment of Seller or otherwise in any other manner and all documents, materials and other written information provided by Seller to Buyer, including all copies and extracts thereof, will be returned to Seller immediately upon its written request.
Expenses. Buyer and Seller will be responsible for the payment of their respective expenses and professional fees incurring in connection with the negotiation an consummation of the transactions contemplated by this letter of intent, except as may be otherwise provided in the Purchase Agreement (as defined below).
No Other Negotiations; Brokers. Seller acknowledges that Buyer has incurred and will incur significant costs in reviewing and analyzing Seller's business and proceeding in good faith to purchase the Purchased Assets as described herein.
Therefore, for a period of ___________ (___) days commencing on the date of Seller's acceptance of this letter of intent unless Buyer notifies Seller in writing that negotiations in respect to the transactions contemplated hereby have terminated, neither Seller nor it shareholders will directly or indirectly solicit or make or entertain any offer or proposal from or to a third party regarding the sale or possible sale of Purchased Assets or a sale of the stock of Seller or discuss in any manner any such sale with any third party or provide any information concerning the Purchased Assets to any third party.
In the event that Seller or any shareholder receives any inquiry from a third party with respect to such a sale or possible sale, Seller will notify Buyer and inform such a party of Seller's obligations under Section 8. It is understood that XYZ Merger Group, Inc. has acted as broker on behalf of Buyer and that Buyer shall be responsible for the payment of any and all fees and expenses due to such a firm.
Closing. It is anticipated that the closing of the transactions contemplated by this letter of intent (the "Closing") will occur _____________ (__) days following the date of execution of the Purchase Agreement, but in no event later than ______________________________.
Public Announcement. The parties will make a joint public announcement transactions described herein, with the content and timing of such an announcement to be mutually agreed upon by parties. Each party will consult with the other party prior to issuing any press release or otherwise making any public statement with respect to the transactions contemplated by this letter of intent and will not issue any such release or make any such statement over the reasonable objection of the other party, except as required by law.
The parties will proceed diligently to negotiate in good faith towards the preparation and execution of a definitive agreement (the "Purchase Agreement") containing the agreed-upon terms and conditions as well as the customary warranties, representations, covenants, and indemnifications normally associated with the purchase and sale of assets. It is understood that except for the provisions of Sections 6, 7, 8 and 10, this letter of intent is not legally binding on either Buyer or Seller, but that it is intended only to evidence the good faith intent of the Buyer and Seller to proceed toward the transactions contemplated hereby, subject to the negotiation of certain terms and conditions not dealt with herein.
If the terms set forth in this letter meet with your approval, please indicate your acceptance by signing both copies of this letter and returning one to the undersigned. Upon the return of an executed copy of this letter, we will instruct our attorneys to proceed with the preparation of the Purchase Agreement and related documents. Our offer to enter into this letter of intent will remain open until the close of business on _________________.
Very truly yours,
__________________________
Agreed to and accepted on this ____ day of _____________, 20____.
By:___________________________
Its___________________________
The Letter of Intent is non-binding so that if the buyer discovers some surprises, he can walk away with no penalty or he can attempt to renegotiate the previously stated terms and conditions. The seller should do his negotiating or have his advisor do the negotiating prior to counter signing the LOI because a smart buyer will try to lock you up for a period of 45 to 90 days while he performs his due diligence. This lock up means that you are not allowed to invite any other bidders into the mix until the period expires or until either party has cancelled the LOI. Once the due diligence is completed, then the deal is memorialized by a much more detailed definitive purchase agreement.
Additional Resources:
Our New Book on Amazon "Selling Your Software Company – An Insider's Guide to Achieving Strategic Value
Get a Letter of Intent Prior to Going Through Due Diligence
The Unsolicited Offer to Buy Your Company -What Should You Do 
Understanding the Letter of Intent (LOI) in the Sale of a Business
How a Letter of Intent to Buy Your Company is Like an Apartment Lease
Selling a Company for Strategic Value
Experience Trumps Smarts in the Sale of Your Company
For a free initial consultation, please email me at davekauppi@midmarkcap.com, or call me at my direct office number (269) 231-5772 or on my cell at (630) 215-3994