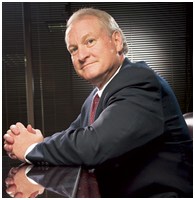 Dave Kauppi, Managing Partner, Business Sales and Acquisitions BACKGROUND Dave began his Mergers & Acquisitions practice after a twenty-five year career with a Multi-Industry background that included banking, high tech, and services. While in the leasing industry he gained a reputation for "finding a better way" through creative deal structure. During one fiscal year, Dave's region successfully negotiated over $200 million in financing transactions. He was instrumental in negotiating three multi-million dollar strategic partnerships in the service industry and launched and managed a very successfsul division. In his M&A practice, Dave has completed transactions that range from succession planning exits, to finding strategic buyers for healthy, rapidly growing companies seeking a partner to provide scale, to division divestitures, to troubled companies.
His career focus has been in sales and sales management and he has received numerous awards for sales excellence. He brings his strong negotiating and facilitating skills to his practice, successfully managing transactions to a win-win result.
Dave graduated from The Wharton School of Business, University of Pennsylvania with a BS in Economics with a concentration in Finance. He received an MBA with a concentration in marketing from DePaul University. Dave is a Certified Business Intermediary (CBI), a licensed business broker, and a member of IBBA (International Business Brokers Association) and the MBBI (Midwest Business Brokers and Intermediaries).
Mergers & Acquisitions

100%

100%

Multi-Industry

100%

100%

Leasing Business Industry

100%

100%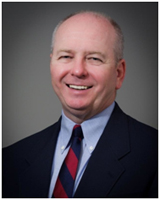 Steve Hasselbeck Managing Director Consumer Packaged Goods Information Systems 
Steve's career has evolved from the sales and sales executive roles in major consumer packaged goods firms, Hunt Wesson and Con Agra to the information technology and data analytics side of the business. His most recent experience has been with Market Track and Gladson, LLC. These two firms both focus on the information technology and data analytics products that support the consumer packaged goods industry. Steve's breadth of experience and industry contacts greatly benefit his M&A and consulting engagements. Steve has a Bachelors Degree from the University of Pennsylvania, and Marketing Excellence Program certificate from  Northwestern University – Kellogg School of Management and a Six Sigma Masters from the Chicago Deming Association.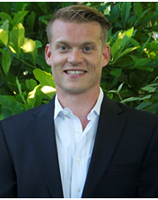 Steve Kauppi Managing Director Technology Solutions
Steve's focus has been on using technology to improve the collaboration and effectiveness of work teams. He has been able to consult with major financial, architectural and construction firms to implement solutions that leveraged advanced communications and information technology solutions to improve the output of their geographically dispersed teams. Steve brings strong technical and deal making skills to his engagements.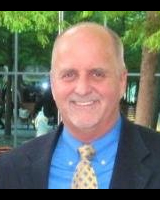 John Blackington Managing Director  Food and Beverage
After a distinguished 20 year career with Coca-Cola Company, John determined that his deep industry knowledge could be applied to advising beverage companies at all stages of their development. John and his team are known in the industry as 'Advisor's to the New Rule Makers'. GBS Growth Partners is a team of beverage industry specialists who help high potential, emerging brands. Their motto is 'Results Matter'. They advise and help in all critical areas of success in today's market – from brand design and consumer marketing plans, to establishing retail and distribution contacts, gaining availability in target channels, to equity strategies and capital investment. Our services range from strategic advice all the way to hands on implementation. His expertise is in revenue enhancement strategies and in forming partnerships, alliances, and in Mergers and Acquisitions. John received both his undergraduate degree in Marketing and his MBA in Finance from the Wharton School of Business, University of Pennsylvania.
Recent Projects
Learn from the top thought leaders in the industry.
Don't Be Shy. Get In Touch.
If you are interested in working together, send us an inquiry and we will get back to you as soon as we can!